2022 highlights shown below. 2023 features coming soon.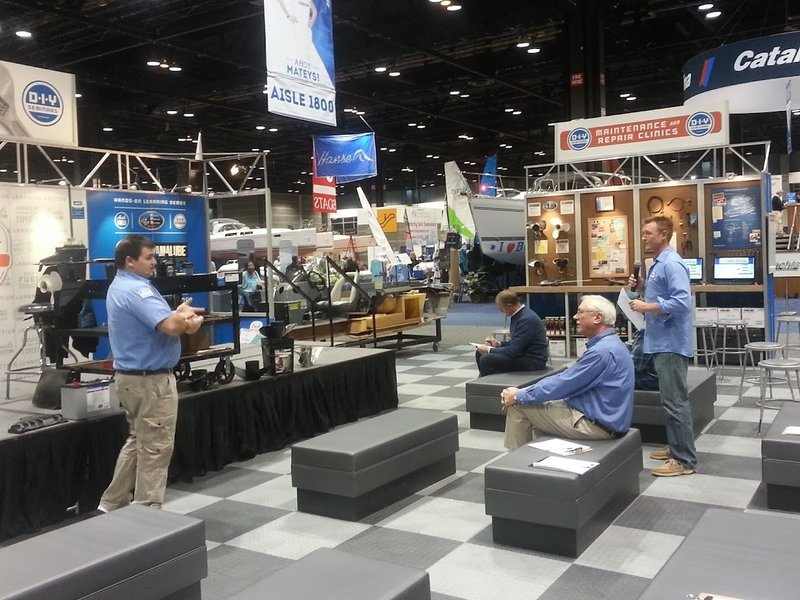 Fred's Shed How-To Center presented by Progressive
Tips, tricks and DIY advice for every boater—from first timers to experienced captains.
Click Here to view 2022 Schedule
Click Here to view Seminar Topics
Watch, learn and do! If you're a first-time boat owner or a seasoned do-it-yourselfer we have an array of boat maintenance topics covered for you.  Are you interested in maintaining, repairing or upgrading your boat or motor, head to Fred's Shed for professional, practical, advice. Daily sessions include demonstrations of techniques and tools on boat and motors and end with informative question/answer sessions.  Do you have a boat or engine problem you haven't been able to fix, stop by and ask our tech expert for some free advice.  It's all FREE, compliments of the Progressive® Insurance New England Boat Show®.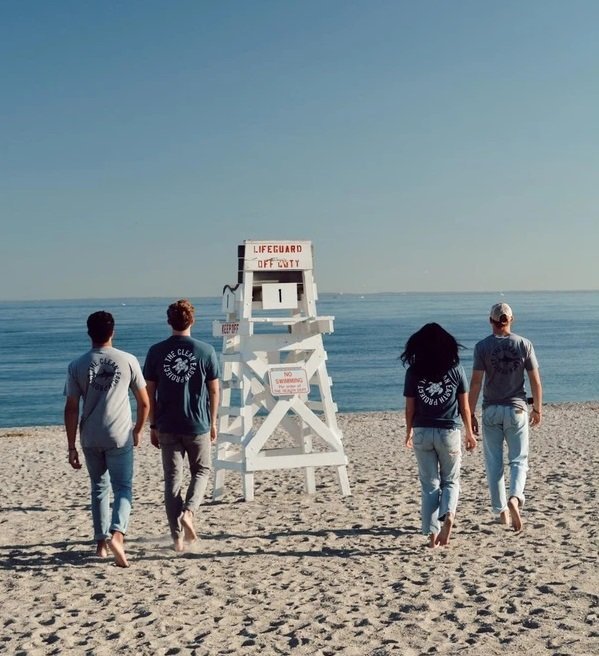 The Clean Earth Project
The Clean Earth Project is a women-owned, eco-friendly lifestyle brand for outdoor enthusiasts who love the environment. Founded on the belief that a company can do great things for our environment, they work to raise awareness, reduce waste and create a cleaner lifestyle—and work to positively impact the local community and environment by hosting beach cleanups.
All product sales help support their community cleanup initiatives and protect the environment!
www.thecleanearthproject.com
IG: @thecleanearth_project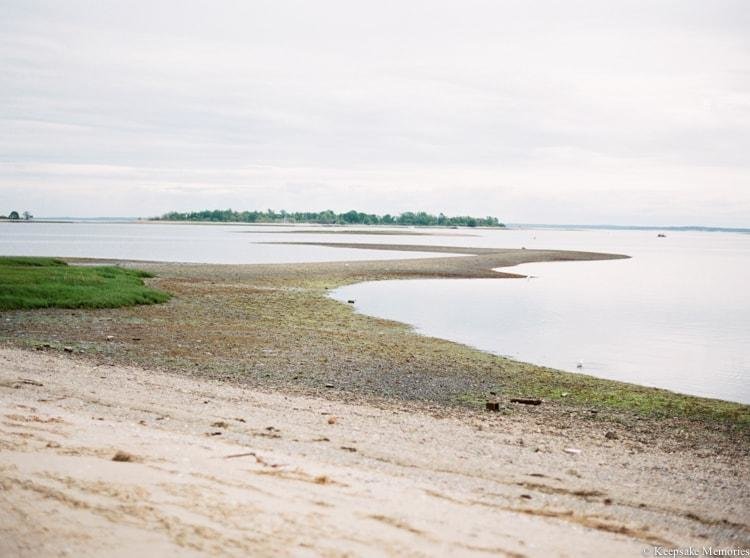 CONSERVATION VILLAGE
BOSTON SAYS NO TO PLASTICS
First Annual Clean Water Campaign Contest Boston elementary, middle schools, and high schools are invited to compete to create a project that shows how reducing plastic will help protect our water resources and educate others to make a positive impact on the environment. The winning school team will be awarded a $500 grant to fund their continued environmental efforts.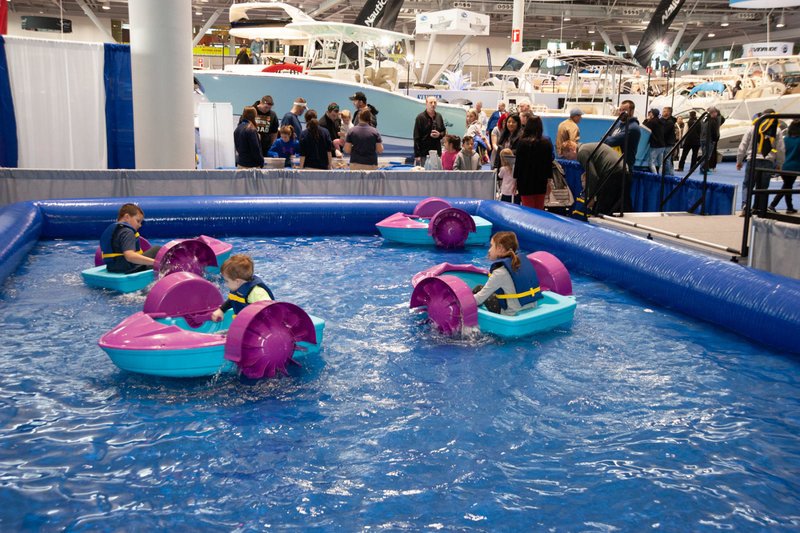 Kids' Boating
Space F71
Boatloads of fun on the water—just for kids! Young mariners can splash around a mini lake in a paddleboat.
Schedule:
Wednesday to Friday: 3pm-7pm
Saturday: 10am-7pm
Sunday: 10am-5pm
Kids' Build-a-Boat—Toy boat building
Let your little ones get creative! Little skippers will have boatloads of fun creating a one-of-a kind nautical masterpieces to take home as a show souvenir.
Schedule:
Wednesday to Friday: 3pm-7pm
Saturday: 10am-7pm
Sunday: 10am-5pm