Sales Kit & Rates
Save on space rates; free access to market research; connect to the industry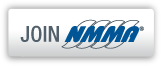 Dear Prospective Exhibitor,
Thank you for your interest in the 63rd Annual Progressive® Insuarnce New England Boat Show.  New exhibitors are always welcome and we're confident that you can benefit from the success that the New England Boat Show has provided to the Northeast Marine Community!
Please take a moment to review the information that is availble to you here. If at anytime you have a question or need additional information, please feel free to contact us by clicking the Contact tab above.
We look forward to having you become an exhibitor in New England's Premier Marine Marketplace!
---
Space Rates are:
Space Type

Rate

Bulk space    500 - 2,999 sq.ft.

$10.35 per sq.ft.

Bulk space  3,000 - 5,999 sq.ft.

$10.25 per sq.ft.

Bulk space  6,000 or more

$10.15 per sq. ft.

Booth Space

 8' x 10'

$1,280.00

10' x 10'

$1,600.00

15' x 10'

$2,325.00

20' x 20'

$4,800.00
---
---
NMMA Allocation Procedures
---